No longer spill food while transferring chopped ingredients from the Chop2Pot Foldable Plastic Cutting Board to the cooking pot. To order from Amazon: http://amzn.to/2Hn8ifh

What we think of the Chop2Pot Foldable Plastic Cutting Board:
Cooking can often be messy and if there is a method for creating less mess, we are all for it! The Chop2Pot Foldable Plastic Cutting Board folds up on both sides which gives it some real advantages. For starters, it neatly directs all the food into your cooking pot without spilling anything. If you are cutting tomatoes or other juicy vegetables/ fruits, the liquid often flows off the sides of regular cutting boards. As one squeezes the handles of this cutting board, it turns into a funnel and the food + liquid all find the right destination of the cooking pot.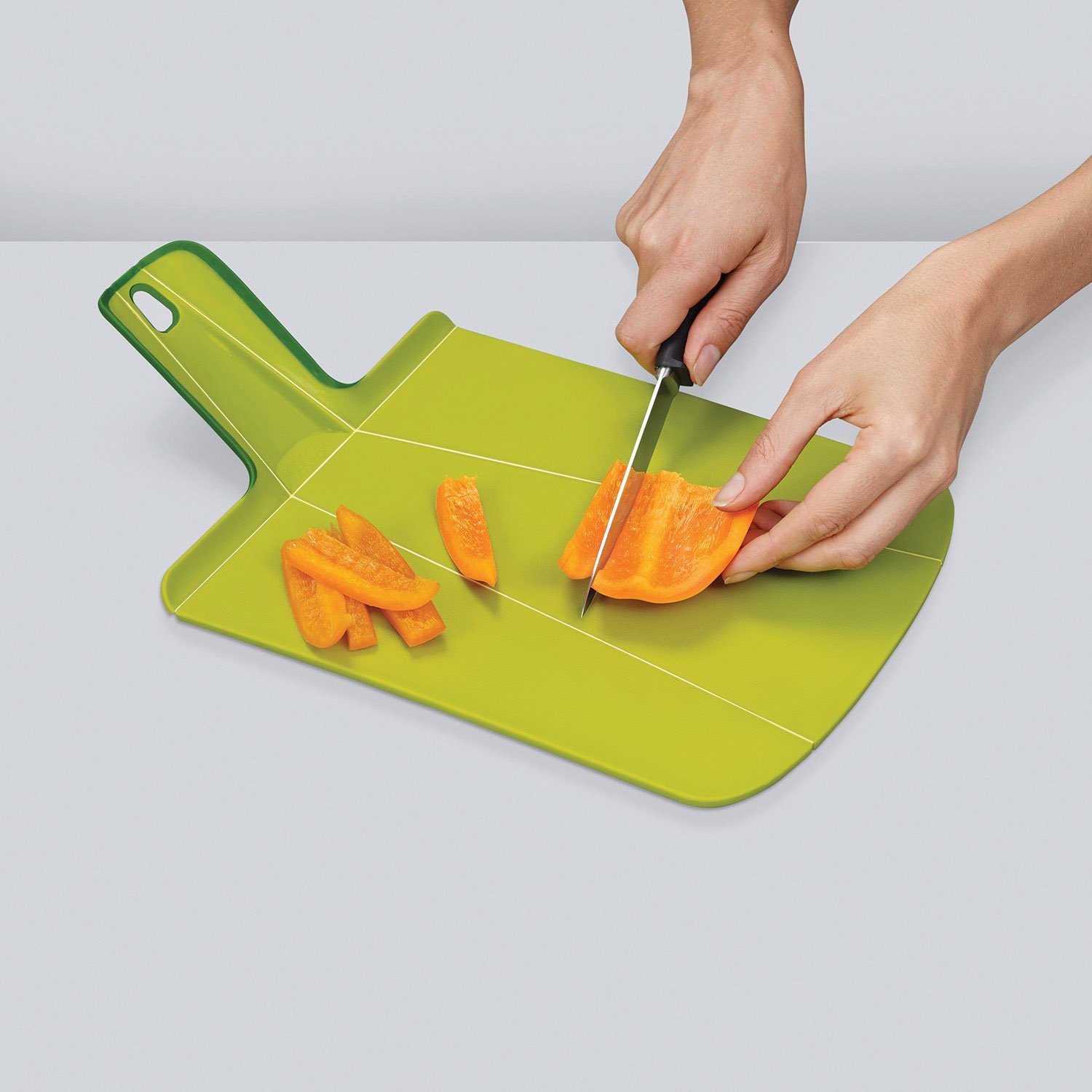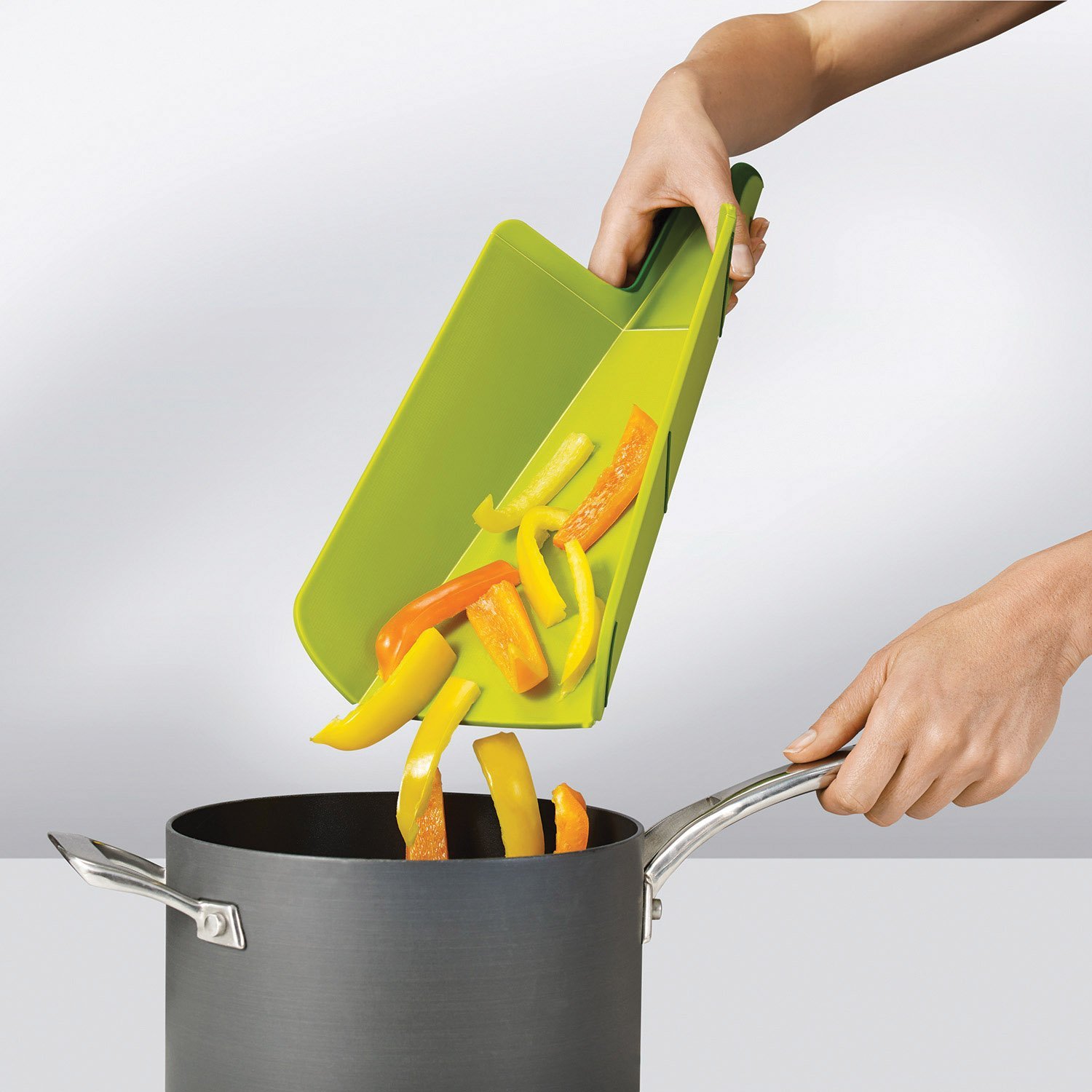 More Information about the Chop2Pot Foldable Plastic Cutting Board:
This chop board is unlike any others. When laid flat, it gives a durable, knife-friendly cutting surface for all types of food preparation. However, if the handle is squeezed, the sides of the board fold up, transforming it into a convenient chute down where the chopped food or waste can be neatly guided. The latest version keeps the same design of the proven 'living-hinge' technology, but also includes a textured cutting surface, comfortable soft-grip handle and non-slip feet. Available in a variety of colors and sizes and is dishwasher safe.
For similar home and kitchen inventions: https://inventionaday.com/category/categories/home-kitchen/
Let us know what you think about this invention in the comments below.
Comments
comments