Dear fans,
Happy New Year!
We are pleased to announce our last giveaway of 2017 – $200 Lowe's hardware gift card like this: http://amzn.to/2ujAgVO.
Please note giveaway sign-up ends TODAY at midnight PST, so sign up now! Link below.
If you want us to do more giveways and for larger prizes, please consider supporting us by using our amazon links (such as the one above) when shopping on Amazon. It does not matter what you buy, we still get a small kickback from Amazon at no cost to you – which in turn goes back toward our giveaway fund. To sign up for this giveaway, simply follow the link below and subscribe to our Twitter account. Also, please consider to subscribe to our Youtube, Facebook, and mailing list. Thank you and good luck!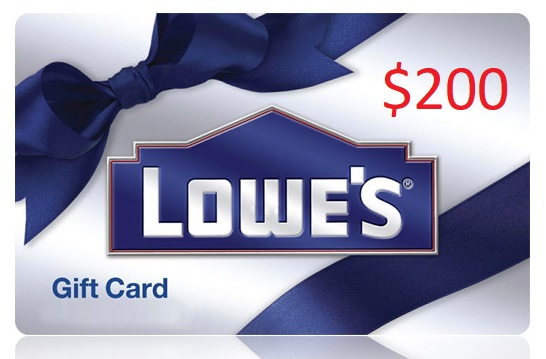 Giveaway link:
https://giveaway.amazon.com/p/b75ad75ce5ce63ce
Start: Dec 22, 2017 9:05 PM PST
End: Dec 29, 2017 11:59 PM PST
Comments
comments